Connect with other Houses of Prayer

AHOP - Alberta House of Prayer, Calgary, Alberta
HOPE - House of Prayer Edmonton, Edmonton, Alberta
NHOP - National House of Prayer, Ottawa, Ontario
QHOP - Quebec House of Prayer, Sherbrooke, Quebec
WHOP - Waves House of Prayer, Arcadia, Nova Scotia
ZHOP - Zion House of Prayer, Montreal, Quebec
Sarah Maynard - Come Aside - Growing in Prayer and Prophecy
A list of photos and videos of Houses of Prayer in Canada is available here.
Another website to view videos of Houses of Prayer in Canada is here.
SUCCAT HALLEL House of Prayer, Jerusalem, Israel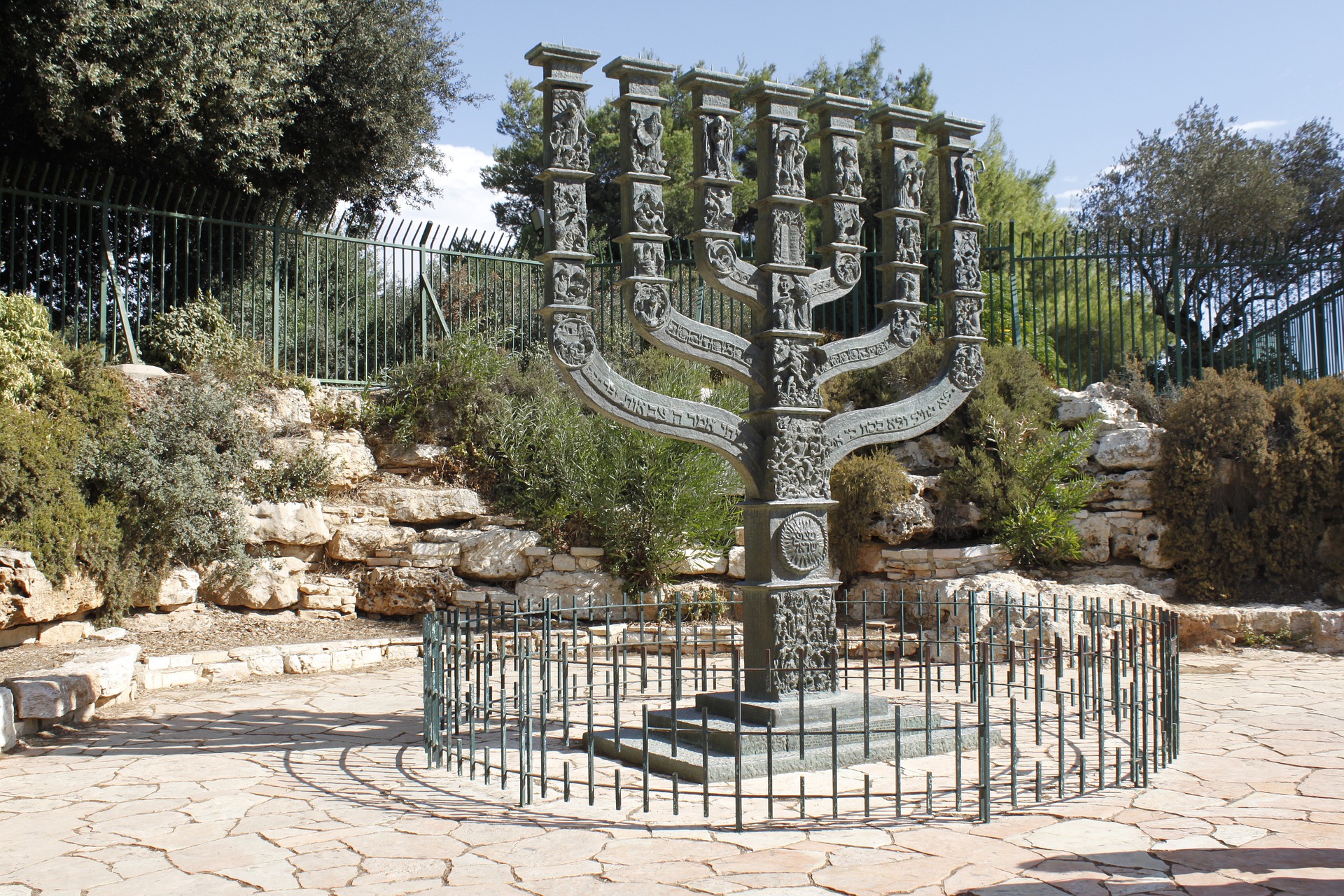 DHOP's Connections With Other Houses of Prayer

DHOP's received feedback compilation from 10 days of prayer "Preparing Canada for Pentecost" 18 May to 28 May 2020


Participants: 23 - either House of Prayers (HOPs) or prayer groups; all provinces and the northern region represented.


From British Columbia: (Louise Karlsson, Gold River)
We met at our home on the back porch on May 18th and yesterday, May 28th. We discussed what is happening with the churches being closed down----that God is calling us to focus on Him and His plans and purposes, not buildings or activities. We are to be praying and doing what we can to bring Jesus to those who may not know Him, or who have left Him, and all who need His salvation. The churches across Canada are being called out of their buildings to be a blessing.
We believe that God wants to pour out a powerful fresh anointing of His Holy Spirit this Shavuot Pentecost.
We prayed for repentance for the "legislated morality" of gender choosing for children, same-sex marriage, and for abortion.
It was good to be together -- the first time we had six: Pastors Romeo and Darla Gaiga, a friend, Claudine Legary, Henry, Susanne, and myself. Yesterday, there were four of us as the men had to work -- Darla, Claudine, Susanne, and myself. Thank you for asking us to join in with the prayers that arose from west to east and back across our nation. He is faithful and good and on His throne. His love endures forever. He wants to send revival.
May He bless you richly as you serve Him
Blessings from the very west coast of the western island of our beautiful land,
Here are two scriptures that Pastor Darla gave me yesterday at the end of our prayer time that the Lord had given her this past week: Amos 9:11-13 and Isaiah 65:24


From Alberta: (Revs John and Dorothy Zulinski , The Shepherd's House Ministry, Edmonton)
Thank you for giving us the opportunity to be involved in this ministry.
It was a privilege to pray for Canada and our province.
We had our time slot Tuesday, May 19, 8-10 pm MT.
We had a zoom meeting with around 13-15 connections.
We prayed most of the Scriptures given and repentance and reconciliation for the unity of the church. That was a great time of God's presence and anointing. The meeting is recorded. We can send the recording if you wish to listen. (Not transcribed)


From Saskatchewan: (Pastor Marlene Wilkinson, His Way Ministries, Regina)
During these challenging times ahead God has a people who will declare Christ is Almighty and the Bible true. The Holy Spirit is connecting and preparing dedicated believers who will demonstrate a Christlike life and His power and stand strong.


From Manitoba:(Grace Gabriel, Skownan HOP)
Heal the land of Canada.


From Ontario: (Peg Byars, Return Ministries, with Belleville HOP & Burning Hearts HOP Ottawa)
We decreed blessings on Jerusalem and prayed Psalm 122 as it was the day after Jerusalem Day. Prayed for people with the prophetic gifts; we prayed for alignment with the apostles.
We decreed the release of the 5 fold ministry in Canada. We decreed that Canada will return to the Lord and follow His decrees. Malachi 3: 7-8 says: Return to Me and I will return to you, says the Lord Almighty.


From Quebec: (Esther Knight, Zion House of Prayer in Montreal)
It was on Saturday.
We decreed: "That just as God sanctified the 7th day and made it holy, that the Almighty God of Israel will sanctify the people of Quebec and make them holy"
We decreed re "The beautiful Province"; the bride is beautiful because she know she is loved. That Quebec will know that she is loved.
We decreed: "Song of Solomon 8: 6-7"
We decreed: "The Spirit of adoption over Quebec"
There was much repentance over anti-Semitism
Decreed for the prodigal to come home and for the restoration of motherhood in Quebec.


From New Brunswick: (Jerry O'Leary, Worship Barn. Oromocto)
We feel God is doing a realignment in his church in this time and preparing for a large revival.


From Nova Scotia
When we spoke on the phone on Tuesday morning, Annie saw a Huppah over Canada.
They sensed the Holy Spirit leading them to pray that Canada will honour the older generation. Malachi 4: turning the hearts of the children to the fathers. We thank the Lord for N.S.; a door of hope for thousands of immigrants coming to Canada. A place of refuge. Then decreed the scriptures given on the letter.


From British Columbia: (Edie Southward, David's House of Prayer in Victoria)
The 1st evening; May 18th, 2020
We decreed: "We will not bow to the gods of men (2), Canada will worship the God of Israel".
We decreed: "An end to abortion and Yes to adoption in Canada"; that many believers would have hearts for adoptions.
We decreed: "You (Israel) and I (Canada) We have history; we go way way back". We were praying for Israel; remembering our history. How before Israel's rebirth in 1948, Israelis came to Ottawa to ask for help with their military; we are partners and we are friends.
We decreed: "Then He said to me, Prophecy to the breath; prophesy, son of man" and we prophesied over Canada. Ezekiel 37: 9-10
We decreed: "May God Himself, the God of peace, sanctify Canada through and through. May your whole spirit, soul and body be kept blameless at the coming of our Lord Jesus Christ. The one who calls you is faithful and He will do it." 1 Thessalonians 5:23-24
We decreed: "That Canada will worship the Father in Spirit and in truth; for this is the kind of worshippers the Father seeks". "That the Body of Messiah in Canada will come to maturity in the Name of Jesus". We called Canada to alignment with the Word of God, to Holiness and to come out from among them and be separate.
The last evening May 28th, 2020 - there was a Huppah (unusual cloud formation and colour) in the sky in the mid-afternoon over the City.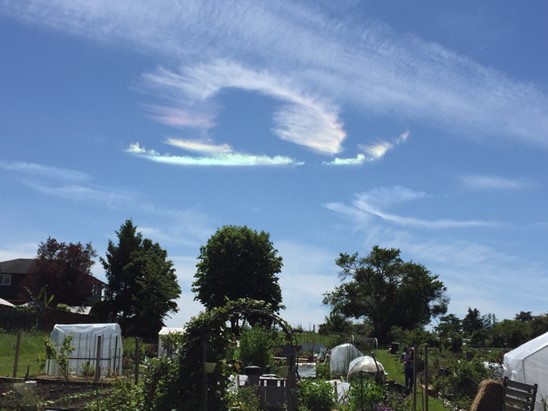 That evening we met to worship and pray.
We decreed: "That it is time for the release of the One New Man; that the One New Man is coming into fulfilment." For the marriage covenant between Ruth and Naomi; Jews and Gentiles coming together as One New Man.


Word from Angela Tolsma at DHOP 28 May (transcribed)
I'm going to pour out my Spirit (3) like you've never seen it before. You've never seen the power that's coming (2). But I need my people to press into me. I need my people to come to their knees. I need my people to let anything that hinders them fall away. It is time for you to seek me with your whole heart (2). It is time for my people to come. It is time for my people to come and worship me like they've never worshipped me before. It is time for them to come and be one with me. For I am going to pour out My Spirit but if you are not ready you will not be able to contain it. For My power is coming. Yes you are going to see those signs and wonders that you've been seeking me for, you are going to see them. They are going to come. I am going to pour out My Spirit on my people. I am going to bring revival into this land. I am going to bring revival like you have never seen before but you must be ready and you must be prepared. You must come to me. You must lay down your life for me. If you are not willing to lay down your life for me you will not be able to do the works I have called you to do in this nation, in this Kingdom - my kingdom - and also in the world. Because I am going to use Canada for the world. I am going to use Canada to heal the nations.  I am going to pour out My Spirit on Canada and it is going to go forth in mighty power and it is going to go forth from this nation and it is going to touch many nations. And I am going to send out many people from Canada, I am going to send out many people from this nation but my people must be prepared. They must be prepared for My Spirit for my spirit is going to come like a fire and it's going to burn away the dross in your life.  It is going to burn away the sin. It is going to burn away anything that gets in the way of My Spirit where I will not hold it back any longer.  It is coming. It is coming.  It is going to come like a wild fire and it is going to burn up the dross.  You have seen nothing yet (2). For My Spirit is going to be poured out in ways you cannot even think about.  For you are only seeing the beginning (2). There is a mighty wave coming.  There is a mighty cleansing that is coming.  It is coming to this nation.  A cleansing is coming. You have cried out for it and I have heard your cries (2).  I am going to pour out My Spirit in power and my authority is going to come to my people.  For when you recognize my authority you will begin to move in the power of your God like you have never moved before.  You must recognize your authority.  You must recognize who you are in me. For when you recognize who you are in me, I will not be able to contain My Spirit for My Spirit will come forth in power and authority...but you need to understand my power and authority and who you are in me.  For when you move out in My power and My authority, you will see signs and wonders like you have never seen before.  It is time to hold back the enemy in this land. He has had his way too long in this land. It is time for you to rise up.  It is time for My church to rise up. It is time for my church to say "no more,  no more" and to take back what the enemy has stolen from my church, what the enemy has stolen from this nation. It is time for my church to arise. It is time for my church to arise in boldness and courage ...Understand who I am.  Understand My power and authority and you will not be afraid.  For there is boldness in my people. There is courage in my people but my people must understand that they have the boldness and courage in my Spirit. And when they stand up and when they move forward, in my power, in my authority, then you will see this nation change.  It will change to righteousness because I want righteousness in this nation. I want holiness in this nation. And I want holiness in my church.


From British Columbia: (Debbie Buxton, Shekinah HOP, Terrace)
We actually prayed on May 28th rather than the 18th.  It was very powerful - only 5 of us on Zoom. We went through the verses. Such a strong sense of His Spirit as we declared!  Felt a lot of oil on praying re: blessing Israel.  Stood in gap and repented - prayed that Canada would come into alignment that we might receive a blessing.  Re: abortion... "Canada shall be a healer of the Nations - not one who sheds blood...but who stands for life and is a beacon of light. Also praying into unity - people will come into the Kingdom with the unity they see.  Outpouring of Holy spirit - reception of the Bride to Holy Spirit in Canada.  
I know this is more than a couple of lines - but one mighty Intercessor who joins us on Zoom with Shekinah HOP and whose heart was with us on the 28th, but couldn't join us said the following: " Jesus becoming our 'one thing'.  Oh the beautiful sounds of worship and holy agreements I hear in the upper rooms, as the Spirit moves with revelation and recovery, and we continually receive the reality of the 'substance of Christ'.  May we all be graced to enter into this place of divine exchange.  What a coming out for the fiery bridal company of light and love!"
Thank you for the joy of being able to join in with this, knowing others all across Canada were praying!


Other relevant prophetic words

A vision from the Lord given to Michael Gertsman in Montreal a couple of days before Shavuot (Pentecost) 2019
There is a big river near our home in Montreal, the St-Lawrence River.
"I saw the river with the bridge over the river and as I was watching the river, it became brighter and brighter and brighter until I realized it became the river of the Glory of God.
As it flowed in front of me, it was pushing away with great power all this black debris. And I said to the Lord, what are you saying? And He said: "My Spirit will come like a flood in the earth and it will sweep away the iniquity and evil, it will sweep away the works of evil and the works of darkness. And you will see this: then I saw a colossal waterfall like Niagara Falls, a waterfall of God's Glory. And the Lord said to me:  "The day will come when the Glory of the Lord will cover the earth as the waters cover the sea."
You can listen to Michael's word on Temple Yeshua.com website, June 6, 40 minutes into his teaching. (Word shared with his permission)


For prophetic words about Vancouver Island click here.